FEATURES & services

This ain't your momma's cable TV

Video entertainment technology keeps advancing at top speed, and yondoo is leading the pace.

 
FEATURES & services
This ain't your momma's cable TV
Video entertainment technology keeps advancing at top speed, and yondoo is leading the pace.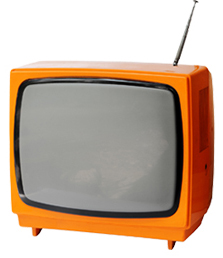 yondoo is TV fit for your lifestyle.
With the latest technology, flexible programming, and stunning HD picture and sound quality, you'll get everything you want at the price you want – when and where you want.
Looking for the best video content available today? We've got it. And we deliver it to your screen in spectacular high-definition clarity.
Our DVR features and pay-per-view events ensure you'll never miss out on your favorite programs. Plus our on-demand movie options bring the latest films straight to your living room – or on your favorite mobile devices.
The best part? With yondoo you're not stuck with long-term service contracts. We give you the flexibility to customize your package so you can watching what you want, when you want it – with no long-term service contact required.
best video content

high-definition clarity
advanced DVR features

 pay-per-view on-demand movie options customize your package
DVR for your busy schedule
Who has time to watch TV when the network says you can? yondoo's advanced digital video recorder (DVR) technology lets you record and play back a single episode or the entire season of your favorite shows. Plus we've got some cool features the other cable guys don't. With yondoo, you can:
Record multiple shows simultaneously
Watch your favorite shows while recording other shows
Enjoy our multi-room DVR systems, which means every TV is connected. Watch, record, and playback anywhere in the house!
Implement parental controls. (And all the moms and dads said, whoop, whoop!)
For details please download our

Pay-per-view
From boxing to concerts to wresting, we've got the best seat in the house. Just order your pay-per-view showing, and we'll stream some serious high-quality video entertainment straight to your screen.
Video on demand
Video stores? Old school. You've got all you need on vondoo, including new release movies, customized content, and a library of more than 100 no-added-cost movies and shows. Whether you choose yondooCLASSIC or yondooNOW, video on demand is available to all customers.
Parental controls
We know not all cable programming is appropriate for young eyes and ears. That's why yondoo offers a parental controls feature, which lets you restrict access to programs and movies based on the motion picture rating system. Parental controls offer peace of mind to parents who want to monitor what their children watch.
Anytime, anywhere
From flexible packages to on-demand content plus convenient recording, playback, mobile viewing and more, yondoo is the only cable TV service that has all the entertainment you want, on your terms. How will you yondoo?